According to Trading Economics (a leading trade-based information platform/knowledge hub), as per the end of 2020, it was reported that Sri Lanka's unemployment rate stood at 5.5 percent. This is a new high that has not been seen since 2013.
In addition, the World Bank also reported that the Sri Lankan economy shrank 3.6 percent in 2020, thanks mainly due to a Pandemic that saw the global economic landscape suffer phenomenally. These latest numbers reflect the island's worst economic downturn in over seven decades.
The traditionally lucrative tourism sector has also taken a major blow, leading to an unprecedented level of unemployment. Concerning the main economic sectors of the country such as tourism, agriculture, apparel and tea, all have also suffered during the Pandemic.
In addition to these economic sectors, overseas employment draws in a significant foreign exchange contribution. The Covid-19 Pandemic has served to do away with most jobs, and has even led many thought leaders to change the definition of a 'traditional job'.
With Work From Home (WFH) becoming a familiar term alongside its trendy compatriot 'The New Normal', companies have had to pivot accordingly to ensure that it is business as usual. This, despite the numerous logistical challenges that they face operating under this new paradigm shift.
What Does The Future Look Like?
For those in the IT Sector the future looks bright, as IT and related industries have seen a rapid rise in demand for their products and services, especially with working from home now part of the new normal.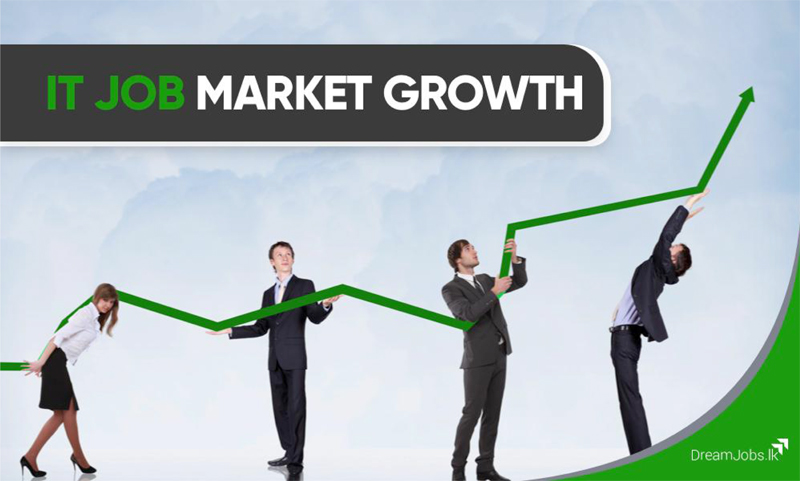 This in turn has led to a rise of jobs in the technology space, including in- demand jobs that require know-how in Artificial Intelligence, Machine Learning and Data Analysis.
With Sri Lanka set to complement Bangalore as an IT hub in Asia, the question that needs to be asked is: Will IT be Sri Lanka's saving grace?
With this in mind, it would be prudent to state that job seekers should consider opting for an IT related field. With companies like ZILLIONe, IAV Technology, ISM APAC, Exire Technologies, SAT – South Asian Technologies and Elegant Media expanding their reach, the potential for future employment in this sector is promising.
What Can You Do to Take Advantage?
If you have no IT background or experience, it would be advisable to start off by taking an IT certification or a specialized training course, prior to applying for a vacancy. This is because many companies now require applicants to have some form of IT certification before they are even considered for an interview.
Prospective undergraduates may feel hesitant upon hearing this, but always look at the big picture. With the current economic climate, IT-related certifications and training courses can prove to be the difference between being hired and scoring a job.
Flutter is the world's leading Mobile Application Development Platform and Elegant Media's 'Learn Flutter for Mobile App Development' Course is one of the most affordable, with 100% online teaching by an expert lecture panel, completed in just eight weeks!
The Future Looks Bright
Of course, there are jobs in various sectors elsewhere in Sri Lanka, but in the IT industry, the time to be employed has certainly never been more auspicious. According to Deloitte Review, the increasing demand for Science, Technology Engineering, and Math (STEM) workers underlines their growing importance for business, and this is a reflection of the need for talent to fulfill Job Vacancies in Sri Lanka created by IT jobs.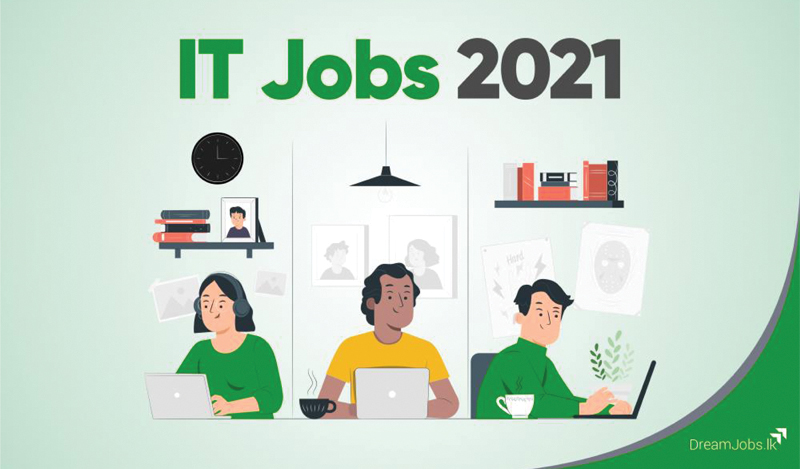 It is this reason that IT professionals are now earning more than their peers who work in other fields. Sri Lanka is also one of the prime locations for job seekers to find IT jobs. It already has a strong IT sector with a low cost of hiring and the country is expected to see rising demand from IT, BPO and software technology investors as well.
With all this in mind, Sri Lanka's unemployment rate might not remain at 5.5 percent for much longer, as Sri Lankan IT professionals have found themselves in a position where their potential to earn is superior, comparative to other professions.
There is also no dearth of opportunities for those who are willing to learn new things during their employment period, while also keeping up with new technology advances. For those who have not yet started their IT career, it is time to make a move and stay ahead.
Finding Your Next Dream Job?
In addition to changing the way we work, the Covid-19 Pandemic has also changed the way we look for work. With a decline in traditional print mediums and an aggressive increase in digital mediums, modern job hunting is now almost 95% online.
DreamJobs.lk by Elegant Media is Sri Lanka's leading destination to find the most suitable and matching jobs and vacancies, recently announced its acquisition of two popular job hunting websites, as part of its aggressive expansion to better cater to the growing and fast-evolving technology-driven job market; at the same time, strengthening its status as Sri Lanka's largest online job-hunting portal and recruitment platform.
DreamJobs.lk has a database of over 300,000 registered job seekers, each with a specific skill set and in addition, partners with over 2,500 employers in order to showcase the best jobs for the best talent; making it the natural choice for job seekers of all backgrounds.